Vaughn Duffy crafts quality wines from distinct California vineyards.  Made for you to enjoy, our mission is to enhance each and every moment you choose to uncork a bottle of wine.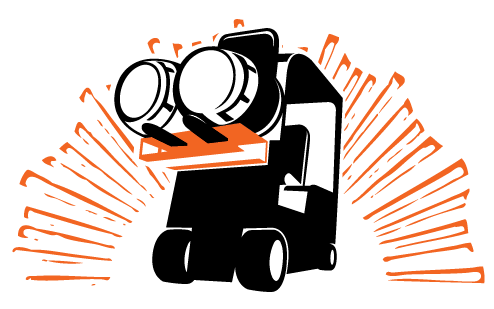 The Forklift
The forklift holding our first two barrels symbolizes where we began.
This image adorns our label and is a tribute to the hard work behind the scenes that it takes to make our wines. From the grape delivery truck to the bottling line, the forklift is there with us, every step of the way.
Our wines are the result of a desire to do something we weren't sure was possible. Our current production is so limited that sharing our wines feels intimate. We intend to grow slowly and focus on making something special.