The story of Vaughn Duffy begins with a couple of open bottles of wine after a drive over the Golden Gate Bridge. Matt and Sara had been living together for a few months. Sara was in graduate school at San Francisco State and Matt was working as the manager of Bacchus & Venus wine shop in Sausalito.
After work, Matt got in the habit of ferrying home a couple of sample bottles—usually Pinot Noir—from the day's tastings to their tiny apartment in San Francisco. Those bottles did more than fill their glasses. The wine enhanced their time and the no-frills meals they cooked together. It led the two to dreams of their future together.
In 2007, the newly engaged couple moved north to Sonoma County so that Matt could get his hands dirty as a winemaking intern for Siduri. After that stint, Matt hooked on at Vinify, a custom-crush operation where he learned from many winemaker mentors. Soon after, Matt and Sara purchased their first ton of Pinot Noir and made two barrels of wine in 2009.
Right out of the gate, Vaughn Duffy was recommended by the San Francisco Chronicle, Wine Spectator and Wine & Spirits Magazine, among others. Over the next decade, Vaughn Duffy grew from a passion project into a boutique California winery with a loyal following among in-the-know enthusiasts, including rosé freaks, Pinot Noir geeks, and wine buyers at top restaurants and retail establishments in the Bay Area and across California.
Today, a genuine love of wine coupled with the influence of diverse winemaking styles and inspiring vineyards has led us to a place of producing multiple varieties and styles. Curiosity has always been what drives us.
Vaughn Duffy is part of the new era of first-generation winemaking families in California. Sourcing grapes from farmers across the finest North Coast appellations, Vaughn Duffy crafts small lots of primarily vineyard-designate wines. Our purpose is to enhance whatever moment you choose to uncork our wines.
All our best,
Matt Duffy & Sara Vaughn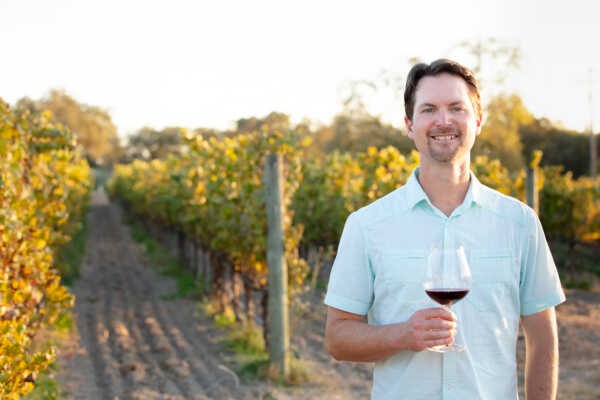 Matt Duffy, Winemaker & Owner
Matt worked his first crush in 2004 and has been enamored with winemaking ever since. From vineyard sampling to forklifts in the winery to rock & roll at the sorting table, Matt embraces every moment of his journey crafting Vaughn Duffy.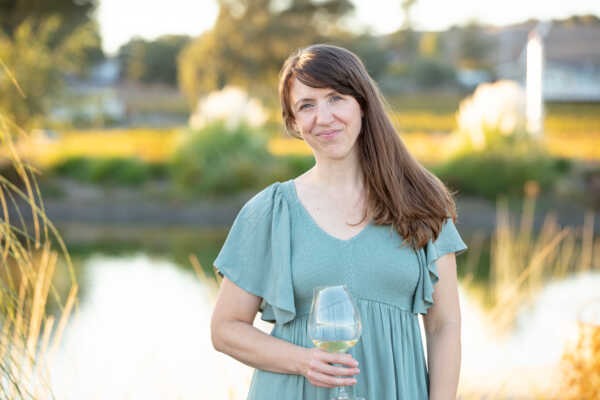 Sara Vaughn, Owner
Sara founded Vaughn Duffy with Matt in 2009. When she is not lending her palate and her creative touch to the winery, Sara runs her business as a speech language pathologist with young children in Sonoma County.